Read the latest headlines in today's news blog.
Salvation,
Welcome to the Thursday News Blog with Georgia Rossiter. We are expecting good weather as we approach the weekend – highs of 32 degrees and sunny skies.
UPDATE 4:45 p.m.: Conclusion
I think we could leave it there for the evening.
Journalist Monique Preston and photographer Rodney Braithwaite are back from Toolamba.
They will have the full report on the fire for you shortly after.
Everyone stay safe!
UPDATE 4.25pm: Toolamba's fire still burns
There are 14 response vehicles at or en route to the scene, with two helicopters helping to put out the fire.
Toolamba Rd is closed between Toolamba-Rushworth Rd and Pogue Rd.
A CFA officer said the incendiary helicopters were currently working to protect a house and paddocks containing horses.
The CFA has issued a grass fire warning for Dhurringile, Tatura and Toolamba West.
The witness who reported the fire to authorities said the fire started on the side of the road and spread to nearby paddocks.
UPDATE: 3.40pm: Grass fire warning issued for Mullers Rd fire
Just as I clicked on the last post update, Vic Emergency issued a grass fire warning for Nagambie, Tabilk, Wattle Vale and Mitchellstown.
The fire moves from Mullers Rd in a westerly direction.
The CFA asked travelers to keep Mullers Rd clear and avoid the area.
UPDATE 3.35pm: Fires in Toolamba, Nagambie
We have just learned that there is a fire on Toolamba Rd, between Toolamba-Rushworth Rd and Bitcon Rd.
There are currently three vehicles responding and there are reports of air support on the way.
We have also heard of a possible vehicle and brush fire on Mullers Rd, Nagambie.
More soon.
UPDATE 2:40 p.m.: Feds pledge $600,000 to new Shepparton Foodshare building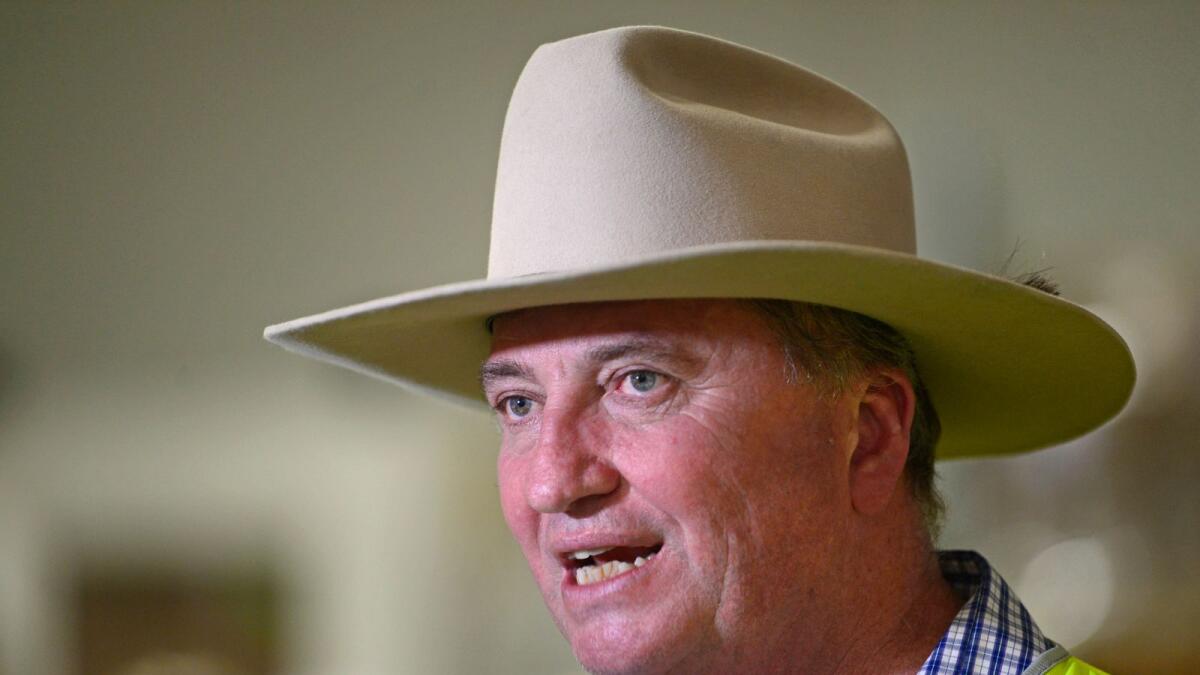 Journalist Nicola Ceccato returned from the Deputy Prime Minister's press conference with the reason for his visit:
The Liberal and National Government has pledged $600,000 to fund a new building for Shepparton Foodshare.
The Deputy Prime Minister and Minister for Infrastructure, Transport and Regional Development, Barnaby Joyce, attended a press conference today in Mooroopna to announce the funds.
"Ensuring Foodshare has a facility to operate from in the future is the least we can do for a service that does so much for so many people in this region," he said.
"A big thank you to these people (at Foodshare) because we wouldn't be giving our $600,000 if we didn't have the people to do the work they needed."
The move comes as Foodshare has found itself in higher demand with a 70% increase in distribution over the past two years of the pandemic.
The full Daneka Hill story will be online soon.
UPDATE 1pm: GV Health Update
Across the Goulburn Valley Public Health Unit, 252 new cases of COVID-19 were recorded today.
Of these, 71 were in Shepparton, 37 in Moira and 71 in Mitchell Shire.
In total, there are 2,722 active cases across the public health unit.
GV Health chief executive Matt Sharp said it was the third day in a row that around 200 cases had been reported, hinting at a possible plateau.
"It's an encouraging trend," he said.
Regarding Code Brown's staffing issue, Sharp said the number of employees furloughed due to COVID-19 had fallen to 61.
"We had a reduction of about 100 employees who were made redundant," he said.
"I am truly grateful to the staff at GV Health, especially those who were close contacts who are now able to return to work."
I will have the full update online for you soon.
UPDATE 11.40am: Deputy PM to visit Shepparton
Deputy Prime Minister Barnaby Joyce is due to hold a press conference at Shepparton Foodshare at 1pm today.
Country News reporter Daneka Hill and News reporter Nicola Ceccato will be there to bring the scoop.
UPDATE 10.50am: Body of baby found at Corowa home
A woman has been arrested after the body of a baby was found at a home in Corowa, NSW.
Police searched the home in the Murray River area on Wednesday evening after hearing concerns about the child's welfare.
When they found the body, they arrested the 40-year-old woman.
More soon.
UPDATE, 10.30am: 166 million more RATs ordered by Victorian government, wait times for PCR results reduced to 24 hours and Novavax approved in Australia
Victorian Premier Daniel Andrews told reporters this morning that the government had ordered 166 million more rapid antigen tests, on top of the 44 million that started arriving last week.
"It's a very large order that we placed," he said.
Three million RATs were delivered to Victoria last week from the previous order, and Mr Andrews said a further 4.4 million arrived this week.
Of these, the government distributed 2.2 million to health services and the vulnerable community across the state.
In terms of wait times for testing, Victorian COVID-19 commander Jeroen Weimar said the numbers were starting to level off.
The majority of PCR results (86.5%) now come back the next day and waiting times at testing centers have been reduced to half an hour on average, he said.
There are now 3,900 healthcare workers in Victoria unable to work due to COVID-19, up from more than 4,000 earlier in the week.
And Federal Health Minister Greg Hunt also held a press conference from Canberra to announce that the Novavax COVID-19 vaccine has been approved for use in Australia by the national medicines regulator.
"We know some people have been waiting for this vaccine," he said.
UPDATE 9:50 a.m.: Victorian COVID-19 data
Victoria today recorded 15 coronavirus-related deaths and 21,966 other cases.
More than 10,000 of them have been reported as a result of rapid antigen testing.
There are now 1,206 people hospitalized with COVID-19, 122 of them are in intensive care and 40 are on ventilators.
UPDATE, 9.20am: TGA approves resumption of new oral COVID-19 treatment and IVF treatments in Victoria
The Therapeutic Goods Administration (TGA) has granted interim approval to Pfizer's oral COVID-19 treatment, PAXLOVID.
Without getting too technical, this is antiviral therapy in tablet form, to be taken by people aged 18 or over (who don't need supplemental oxygen) at the first sign of infection.
Pfizer Australia and New Zealand chief executive Anna Harris said PAXLOVID aims to reduce hospitalizations in Australia.
"This oral therapy, developed to reduce hospitalizations and save lives, has the potential to transform COVID-19 treatment and help mitigate the devastating impact of the virus that has now claimed more than 5 million lives in the world," she said.
And in Victoria, it was announced that IVF procedures would resume, after being halted to help hospitals deal with COVID-19-related hospitalizations.
Some services will start from today and hospitals will scale up operations for all procedures to resume on Tuesday, January 25.
Acting Health Minister James Merlino acknowledged that the IVF journey was difficult for anyone to navigate.
"We thank Victorians for their patience as we resolved critical labor issues, and we will continue to work to get other services restored as soon as possible."